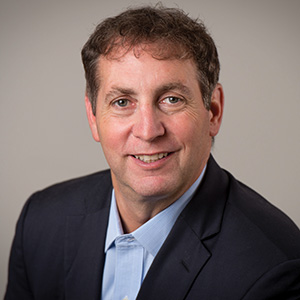 Years in Industry: 30
Education: Graduate of University of Toronto Law School, Member of Ontario Bar
No small feat, Asper's the one who last fall convinced billionaire Mark Cuban and AEG to relinquish control of AXS TV and HDNET Movies nets, which Cuban launched in the early days of the industry's transition to HD. And while HDNet and later AXS TV played with different programming strategies over the years, Asper has been laser focused on creating a global platform for Anthem's assets, including synergies with Anthem's combat-style fighting lifestyle brand Fight Network and its interest in IMPACT Wrestling, which produces 300 hours of wrestling entertainment content annually. Meanwhile, Asper is also expanding the US distribution of millennial-targeted channel Game+ featuring e-sports, sports wagering, and fantasy sports programming and exploiting Anthem's stake in Pursuit Channel, offering outdoor-focused content.
Number of subscriptions to streaming services:
7
Without sports on TV, I have…
Watched sports, watched the shows my wife makes me watch and walked the dog during the day—and in that order.
What about travel used to annoy you but that now you actually miss?
Nothing
The future of broadband is…
More compression, faster speeds and more content can be put through the pipe.
When restaurants open back up, my first stop will be…
Beer and Wings
Last content I streamed:
"The Last Dance"
Is cable recession proof?
No
"Tiger King" is a thing because…
Shock value works.
The first thing I'll do when I'm back in the office is…
Throw stuff out.
My prediction for AVOD is….
The usual. Everyone jumps in, some fail, the winners consolidate, the lucky ones are bought, the unlucky ones fail and content sells. Same movie, different actors…. or not!
If I launched my own personal streaming service, it would be called…
YADA YADA
Working from home has taught me…
Several short breaks during a day are a good thing.
Biggest challenge facing advertising?
They have to be content companies not agents.
Last show binged not on your networks:
"Community"
What product could you not live without?
Cheetos
Worst job you ever had?
Any job where I cannot trust the people around me.