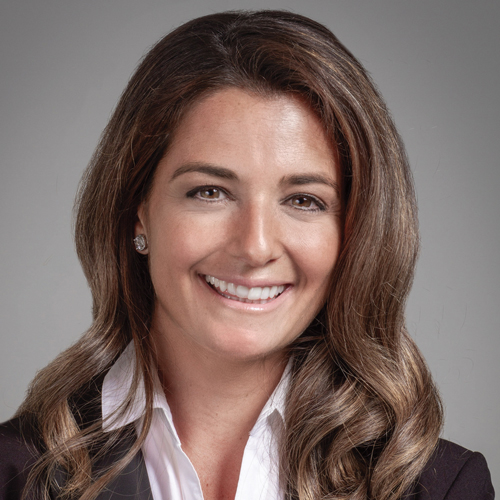 Salmon has never been afraid to bring a modern, creative twist to Mediacom's brand campaigns. Her background in the entertainment industry has given her the ideas that have built the success of Mediacom Business. Website traffic is up 34% YOY, and she's collaborated with other units to bring to life projects like the Mediacom 10G Smart Home in Ames, Iowa.
"Women need to stop apologizing for being mothers. We can reinvent what 9-5 looks like, get our work done, do it exceptionally and still have quality of life."
What's one thing you wish been told early in your career? You cannot have it all. You'll need to define what elements of your life you're not willing to compromise.
Favorite Life Hack: How to Eat a Cupcake: take off the bottom half and put it on top of the cupcake to create a "sandwich."
Advice on embracing change: Change will be the only constant in our lives. Instead of being reluctant to shift from what has always been, use the opportunity as a chance to innovate. Innovation leads to growth and sustainability.
My personal theme song: "No Easy Way Out" – Rocky IV Soundtrack
Best takeaway from an employee resource group: We will never rise to the level of our goals. We will fall to the level of our systems.