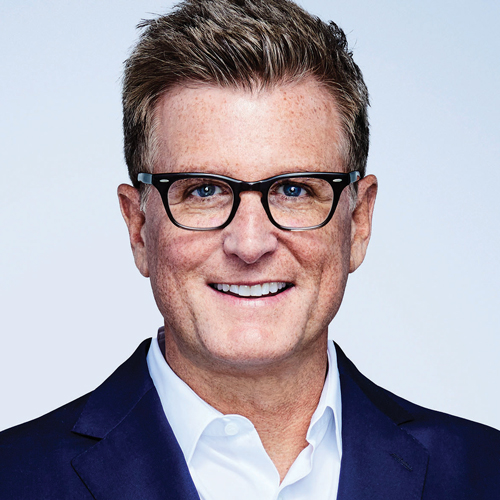 Years in Industry: 35
Education: Cornell University
Look no further than TBS and TNT to understand why Reilly was tapped to head up content for the upcoming streaming service. TNT's "The Alienist" debuted as a top 10 cable show and snagged six Emmy nominations. TBS has some of the top comedies, including "The Last O. G." WarnerMedia's not messing with success though, keeping Reilly firmly entrenched at the highly rated entertainment nets. In fact, the company just extended his contract through 2022 and added truTV to his purview. Working closely with Warner DTC chair Bob Greenblatt, Reilly is busily getting the streaming product for a 4Q beta debut. Outside the office, the exec is a passionate environmental conservationist and loves to ski.
My prediction for direct-to-consumer video is… There's room for everyone.
What do you think will be the biggest game changer to come from 10G? I just hope I never have to drive again.
A skinny bundle can't survive without… Great content
How do you stay motivated in your job? Surrounding myself with great people.
Biggest challenge facing the industry? Evolution.