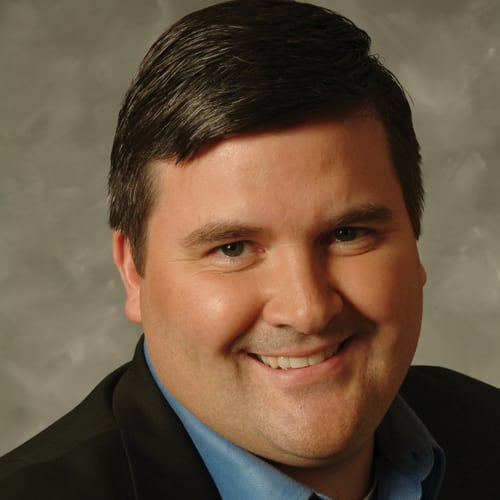 Years in Cable: 20
As cable operators navigate the ins and outs of the digital transition, Steffen and his team are often the ones helping them to innovate. During the past year he spearheaded new projects with Comcast through Xfinity on Campus, Eastlink, Media-Saturn and ESPN, positioning both CSG and its customers for elevated success in 2016. In the coming year, Steffen's focus will include live linear expansion, and forging new paths to in­novate direct-to-consumer video offerings for service providers, content creators and retailers.
What was the last costume that you wore and why? That would be Natalie from the Facts of Life for an 80s party. My wife is the good looking one, Blaire. (See pic!)
My favorite newfound hobby: Sailing. Just getting started this summer in Lake Michigan. Wish me luck, and stay windward.
The technology that will most benefit cable over the next year is: WiFi and Wireless Data Everywhere.