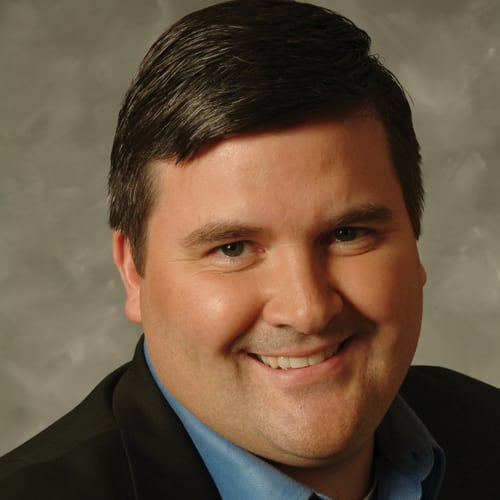 Years in Cable: 21
Education: University of Illinois
One Word that Best Describes Me: Decisive…wait, let me check with my wife.
Beyond his work in spearheading a number of customer wins for CSG, Steffen is a cable industry innovator with an acute sense of where the market is headed. Pulling from his experience and knowledge, he helps cable operators extend and defend their share of an increasingly noisy space, while also pushing the industry forward by introducing new ideas for monetizing content in the digital age.
Q&A
What inspires you most about this industry? The pace of change. Huge shifts are driven by the competitive market, and many incumbents are reacting well and making competitive changes. There are also several new entrants to the field that are raising the bar. It's a great time for consumers.
What are the top three qualities you look for in a hire? 1) Entitled: I like candidates who feel that they have the mental tools and the authority to make big changes happen. 2) Exploratory: Able to excel even when the path forward is not always apparent. 3) Well-balanced: Able to celebrate the victories with the team, and rise to the challenge during tough times
Which TV family is most like your own? "D'oh!" It's got to be The Simpsons.
My OTT prediction is… I have a few: 1) A greater number of cable networks will go direct to consumer in International Markets. 2) Sports leagues and teams will blend direct to consumer OTT video with digital fan services. 3) Established OTT providers will partner with telcos to scale their offerings. 4) Social networks will use premium OTT content to promote the adoption of their live video services, so we all create their content for free. 5) As service providers (cable/satellite) incorporate mobile into their bundle they will make a huge shift to OTT video to differentiate their in home/out of home service, provide cross device viewing and drive out costs.
New favorite binge: I like the Sunday trio of "Homeland," "Billions" and "Last Week Tonight with John Oliver." Great writing all around.