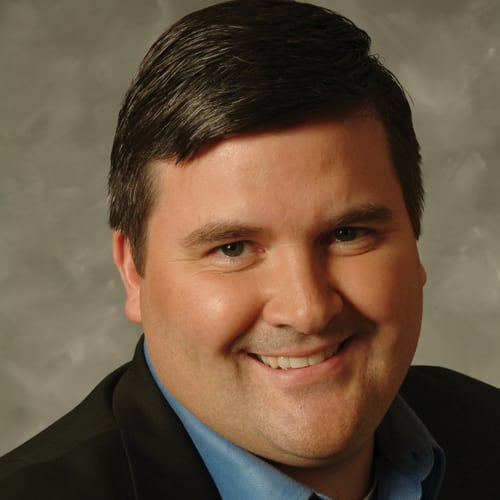 Years in Cable: 22
Education: Bachelor's, Computer Science, the University of Illinois at Urbana-Champaign
Steffen's multi-faceted and hands-on leadership style has resulted in several key deals that have positioned CSG's digital service platform, Ascendon, as a top competitive player in an ever-shifting and evolving marketplace. Whether finding new ways for TalkTalk TV customers to access video content, or building a platform for Formula 1's new F1TV, Steffen and his team continue to provide cutting-edge solutions to clients and partners like DISH and iflix.
Bitcoin – pro or con? The concept of a digital currency with limited supply, high privacy, limited regulation and decentralized management schemes like blockchain are outstanding. The next step we need to explore is how this currency exchange model can be incorporated into everyday transactions to make them more frictionless. The hyper-volatility at this stage of bitcoin's maturity curve makes it very difficult to be a substitute for existing "traditional" currencies.
What's the first thing you read in the morning? Unfortunately, email.
What does the future look like for skinny bundles and flexible packaging? I think eventually we move away from the bundle and more to a token-based model where consumers pay for tokens and can redeem them for all types of content across models. If a consumer buys/rents/subscribes to more content, they will get a lower per unit cost. Ultimate consumer flexibility – might be time/episode/channel/series-based offers. Consumers can buy tokens as well as "win" for brand engagement, gamification and loyalty.
Last show I binged: "Black Mirror"–Super scary. Super thought-provoking. Super realistic. Every episode different.
If you could have a superpower, what would it be and why? Definitely time travel. There are so many interesting people in history that I would love to meet, and I'd like to have the power to go ahead a day and see what Trump tweets to plan for tomorrow's stock market volatility.