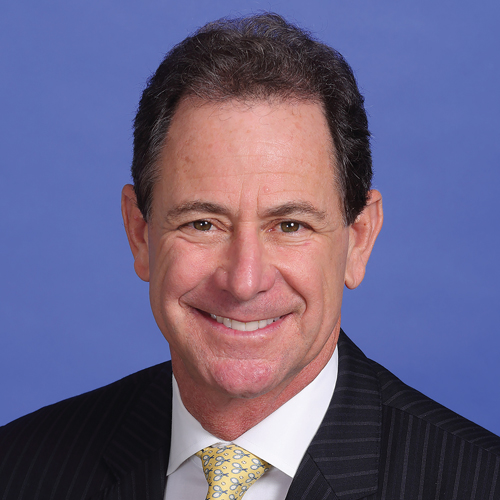 Years in Industry: Almost 40
Education: BA, Business and Sociology, UCLA
Motto I Live By: Can't Change It. It's tattooed on the inside of my right wrist. However difficult, if "it" happened in the past, then you have a maximum of five minutes to be angry, pissed off or frustrated. After that you must completely let go, because, by definition, you literally can't change it and you're just wasting time and energy.
Four decades in the business hasn't dampened Solomon's enthusiasm as evidenced by his recent accomplishments—returning to the channel WTA women's tennis rights, extending analyst Jim Courier's contract, helping score two Emmy nominations, increasing viewership and relaunching Tennis Magazine. Off court, he found a coveted "doubles" partner in Steven Spielberg, with whom he produced "Strokes of Genius," the channel's first feature film, which chronicled the Rafael Nadal and Roger Federer Wimbledon match in 2008.
My prediction for direct-to-consumer video is… The space continues to grow and develop, but not in the way(s) most expect. The fractionalized nature of one-to-one personalized viewing splinters audiences like feathers in the wind, so the old scale-based models needed for hit creation no longer work. Exponentially diminished DTC actual-viewership levels for shows and/or event content means that this seemingly new subscription revenue "pot of gold" or "lifeboat" may prove a deadly mirage for many. Tennis Channel's DTC streaming products and channels—Tennis Channel Plus—are linearly programmed and complementary (not duplicative cord-cutting replacements) to the network's primary cable content. Tennis Channel Plus channels and VOD delivers live matches and other live and encore tournaments not seen on air, as well as original short- and long-form content.
What item in your home or office most "sparks joy" in you? When I'm not on the road, my 100-inch HD projector and screen setup in my "super den, all-red man club" is the place time just stands still. It's heaven, and I never want to leave.
Last show binged not on your networks: "True Detective" (season 3), "Fauda," "Banshee," "Handmaid's Tale" (season 2).
Favorite board/card game: Liar's Dice—The Best. Just a cup and six dice per person, and your wits, nerve and intuition. Always a raucous time and anyone can play.
Favorite podcast: New York Times' "The Daily." Michael Barbaro delivers what may be the best, most relevant, insight-lending—yet phenomenally entertaining—reporting/storytelling in the entire news-and-media space. Can't go too long without it.
What quality do you look for when promoting someone? Curiosity, success record, collaborative team player, problem solver and a passion for the job and our mission.