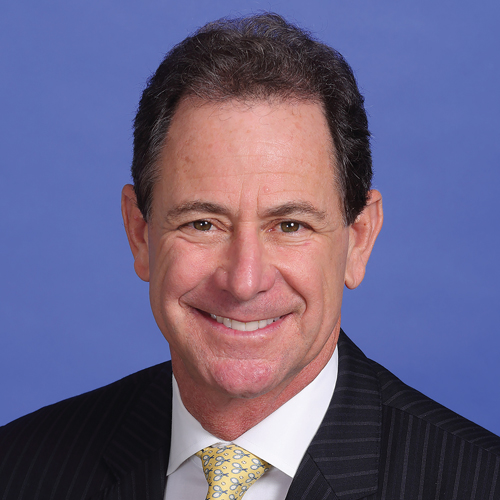 Years in Cable: More than 25
Education: UCLA
One Word that Best Describes Me: Lucky
Talk about smashing the serve. After years of fighting to get Ten­nis Channel broader carriage, Solomon just got a major assist via Sinclair Broadcast Group's $350 million purchase of the network. Even before the deal closed, Sinclair had already used retrans contracts with various MVPDs to secure additional carriage for Tennis. The partnership nearly doubles the network's reach across America, expanding Tennis in to 50 million homes from 35 million. And Solomon isn't going anywhere, with terms of the deal including the management team staying in place. Solomon's also riding high after the successful rollout of Tennis Channel Plus, with expansion plans underway for the OTT service.
What does the future look like for skinny bundles and flexible packaging? Lots of permutations (but hopefully there's a fuzzy yellow ball in there somewhere).
Virtual reality is… going to transform the tennis experience on television.
What excites you most about DOCSIS 3.1? It's like a plane—I'm thrilled it flies but don't need to know how.
My cable industry mentor and why: Bud Collins, a mentor for everyone in sports television
My personal theme song: "I Won't Back Down" by Tom Petty
My typical breakfast: Green juice, espresso, two eggs, white truffle oil, dried red pepper, mozzarella and avocado on a whole-wheat tortilla