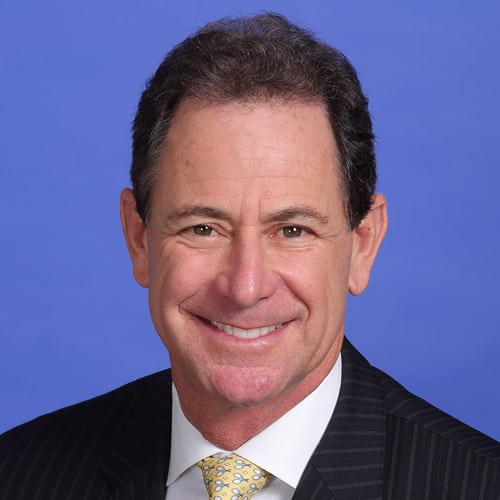 Education: BA, Sociology, UCLA
It's little wonder that Tennis Channel gained more than 12 million subscribers in 2017. Solomon ushered in a new era with the acquisition of Tennis magazine to its website, Tennis.com, effectively creating the largest tennis platform in the world, which is now home to the company's first multiplatform series, "My Tennis Life." He also has a feature film in the works to mark the 10th anniversary of the legendary 2008 "Greatest Match of all Time" between Roger Federer and Rafael Nadal.
Favorite restaurant: 21 Club in Manhattan (I can still get a decent table)
Best advice your mom or dad ever gave you? My father told me, "Don't give up playing tennis, It will be good for your career." Little did he know…
If I ever get elected President, my first executive order will be… Fire myself and appoint my First Lady as President.
Your social media platform of choice? Instagram, because a picture's worth a thousand words. I've always been addicted to photography as my way of communicating with the world. Also, as president of Tennis Channel, I get access to so many unique scenes and images.
What would be the name of the reality show based on your company? "Planes, Trains and Automobiles meets Boxing without the Blood"
What product or service could you not live without? My Bose wireless, noise canceling headphones. They figured out how to eliminate the sound of the world, even when you're not listening to anything.
What's the first thing you read in the morning? Always my What'sApp messages from friends and colleagues around the world. It's like they're next door.
Favorite podcast: "The Daily." These guys melded "This American Life" with The New York Times and changed the way daily news works.