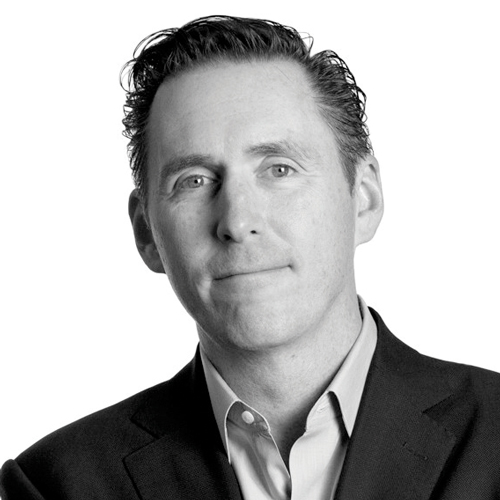 Years at Current Organization: 16
First Job in the Industry: Accenture (formerly known as Andersen Consulting)
Bucket List: Visit 50+ countries (currently 30)
What does the metaverse mean to you? It undoubtedly provides a new horizon with no boundaries and unlimited potential, and I am excited to see what can come from the efforts currently going into creating this virtual world. What also comes to mind is the concept of digital twins and how modelling and simulating the real world in the metaverse can connect people around the world in a shared virtual experience and lead to greater global advancements…
What childhood memento have you kept? When I was young and learning to read, my dad and I read "The Mouse and the Motorcycle" by Beverly Cleary. It was the first chapter book I remember. When my son was young, I read the same book to him. Someday, I hope he will read the same book to his son or daughter. Until then, the book is stored safely in my basement.
How will inflation impact the media and broadband space? Short term, the greatest impact will be pressure on profit and operating the business as operators struggle to raise prices and hire resources alongside other companies with employees in highly skilled categories. These circumstances mean that we are likely to see increased emphasis on productivity-focused investments and automation that can free up resources. On the flip side, higher-cost capital will focus on investments with nearer-term payback and fast value realization…
The phrase "digital divide" will go away when… I do not believe the "digital divide" will disappear in the next 100 years. First, several societal, cultural, geographical, and economic elements cause this and are, unfortunately, trending toward even greater inequality. Second, technology is accelerating at an extraordinary pace, and the technical benefits enjoyed by early adopters will create a bigger gap when compared to those that cannot embrace new technologies as quickly. That said, our focus right now must be on getting more of the world in the game as 37% of the world's population still doesn't have access to the internet, according to a recent estimate from the United Nations. Almost everything we do today depends on connectivity, which means we must ensure everyone can get basic access. The good news is that more people are getting connected every day. One of CSG's customers, a leading provider of low earth orbit satellite services, is currently providing internet services with our cloud-native, SaaS solution to address this very issue.
Has the telco rollout of 5G wireless in North America impacted your business? The exciting benefits of 5G have yet to be realized, and communication service providers (CSPs) have the greatest opportunity to capitalize on 5G in the B2B2X space. Today, they are thinking far beyond connectivity with faster speeds and lower latency with a laser focus on reinventing how their services are created, delivered, and consumed to generate a return on their network investments. In doing so, CSPs are creating industry-specific services for enterprises in manufacturing, energy, agriculture, retail, gaming, healthcare, transportation, and financial services, to name just a few. This will require CSPs to seamlessly manage a multi-sided business model that leverages partners in new and exciting ways.
CSG has long been an expert in enterprise billing, and our new Encompass platform provides the modular yet holistic solution CSPs need to innovate and co-create with partners. By reducing the complexity of multi-sided, B2B2X ecosystems, our cloud-based, open architecture makes it easy to create the dynamic, game-changing, digital ecosystems critical for CSPs to thrive in the digital economy. With Encompass at the heart of this interconnected ecosystem of enterprises, consumers, and partners, CSPs can differentiate themselves with a future-ready solution that unlocks the limitless possibility of 5G-enabled offerings that excite customers and deliver seamless commerce.
If I had a time machine, I would… Looking at where the world is today, I would go back in time and change the narrative around diversity, inclusion, and equality. I would focus on creating a more inclusive environment where terms like digital divide and income inequality would not exist. I would invite CSG's Chief Diversity and Social Responsibility Officer, Channing Jones, along with me to help level the playing field, root out biases, foster belonging, and propel a more inclusive future with her expertise and experience. I thoroughly believe an earlier commitment to diversity, equity, and inclusion would have a real positive impact on the world we live in today.
From a personal perspective, I would go back to when I met my wife. We have been married for 26 years, blessed with two wonderful children, and we have traveled the globe together. I would not change a thing but would love to relive it again. Finally, when we hit the year 2006, I would invest a lot more in Facebook, Apple, Amazon, and Google.
If my company had a mascot, it would be… A hedgehog. In his book "Good to Great", Jim Collins outlines his Hedgehog Concept. The concept says great companies have a deep understanding of where they can be considered best in the world, what they are deeply passionate about, and what drives their economic engine (revenue and profits). CSG is the best in the world when it comes to delivering customer engagement, monetization, and payment solutions. Our employees are passionately driven by our guiding principles of Innovation, Impact, and Integrity. Our track record speaks for itself as CSG continues to grow profitably year after year. The hedgehog is contrasted with a fox that knows many things but scatters its interest, causing a lack of focus, competency, and efficiency. At CSG, we are intensely focused on channeling the power of all to make ordinary customer and employee experiences extraordinary.
Band I'd go see live… I get nostalgic every time I hear Pearl Jam or U2. I've seen both bands live many times and I have very fond memories of those concerts. When my children were young, I would regularly play Pearl Jam and U2 CDs (remember those?) over and over. My friends were universally shocked and impressed that my young children memorized the lyrics from Pearl Jam's album "Ten" and U2's album "Joshua Tree". If either band were playing in my home city of Chicago, I would drop everything and go!