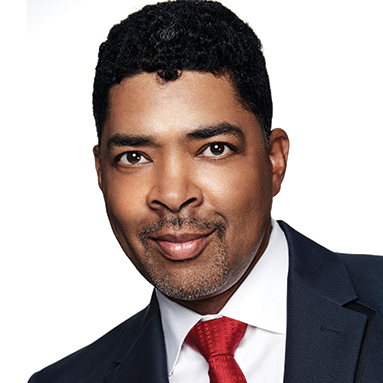 Years in Cable: 11 years in cable, 25 years in media
Education: MBA, Harvard Business School; BS, Florida A&M University
One Word that Best Describes Me: Fearless
These players are enjoying a healthy season of growth. Clinkscales is behind the tremendous growth of Revolt Media & TV, locking in distri­bution deals with major players and bringing streaming assets to OTT players like fuboTV. He also secured programming deals with top talent and continues to host the Revolt Music Conference in Miami. Over at Poker Central, Stinchcomb led the network launch in more than 40 countries, helped create high-stakes TV poker tournament Super High Roller Bowl and made of push for original content. With TheBlaze founder Beck steering the ship, the linear network launched on Verizon FiOS, renewed an agreement with DISH and recently entered into a multiyear distribution agreement with NCTC. Health-focused net Z Living sealed a partnership with Popsugar to co-create branded content and CEO Oller recently an­nounced an expansion of its advertising and sales team across the U.S. Schwimmer, Fuse's chief exec, has spent the past year relaunching the net after a $226 million acquisition from MSG Co. Following its September debut and the creation of new digital and linear music property FM also under his watch, Fuse contin­ues to grow rapidly.
Last show I watched not on my network(s): "SportsCenter" (ESPN), "Billions" (Showtime), and "House of Cards" (Netflix)
My first job: My first job ever was at Picarazzi's Bakery in Trumbull, Connecticut making donuts. I preferred making the jelly filled donuts because the grease from the glazed donuts would often burn me.
I watch the majority of programming on this device: On my Hi-Def TV when I can, but my iPad Pro can hold its on.
My personal theme song is: "Victory" by Sean "Puff Daddy" Combs