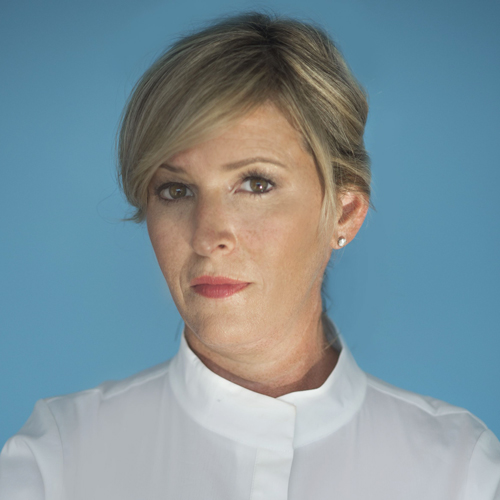 As the head of three departments within the MTV Entertainment Group of Paramount Global, Kate Keough took on the growing pains that resulted from recombining two powerhouses, Viacom and CBS, during a global pandemic, while playing a pivotal role in the launch of a streaming service, Paramount+. Her teams' efforts, in partnership with programming, led to a 6% increase in linear share, +11% in social, and +53% in streaming across the entertainment group.
Yet she remains humble. "I was just on autopilot getting things done. [But] when I look back on all we accomplished…there was a tremendous amount of growth and learning. And it was fun taking on new shows to market," Keough says.
Prior to the pandemic and teams joining forces, there were silos between brands/networks, she explains. Now, however, it is easier to unleash the synergies to maximize the exposure of programs. For example, looking at what marketing opportunities might there be to help CMT launch "Yellowstone." This "cross-pollination" helps reach new audiences and to re-engage lapsed audiences.
"[We took] a step back and looked at the ability to use owned and operated inventory to not only help linear channels, but to launch P+. [We could] use linear shows to launch P+ properties in an organic and creative way to draw attention to the service and the shows on the service," Keough says. Incidentally, Paramount+ saw an increase of 7.3 million subscribers by Q4 2021, which has been attributed to the MTV Entertainment Group's franchises enhancing the content library.
Joining teams during a pandemic when everyone was working remotely brought a whole different set of challenges, like making sure home offices had the necessary equipment. "The media business is a people business. That was a huge challenge when everything is done over Zoom. How do you onboard team members, when you've never met in person, and try to establish a rapport?" Keough explains.
To create personal connections, Keough encouraged her teams to take time to have a cup of coffee together over Zoom to get to know one another personally, and she followed her own instructions. "This went a long way to develop trust. Taking on new brands, I needed to rely on a bunch of people I never met before," she says.
The motto during the pandemic was for everyone to be kind to others and to themselves. In line with this, MTV Entertainment recently launched a mental health initiative with the White House.
"When we are here five days a week, [we] are on autopilot. You have to take stock when you are home on how to get it all done [while taking] care of yourself, family, staff, and team," Keough says.