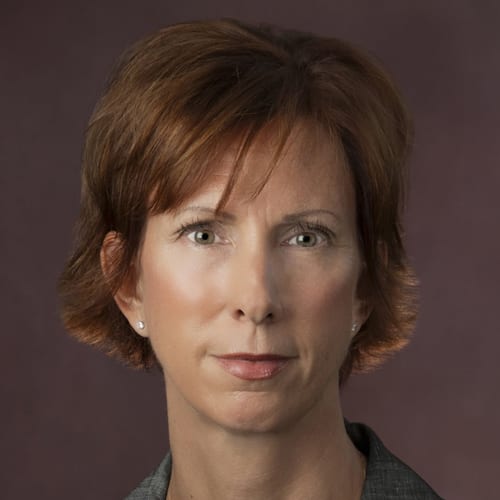 Years in Cable: 32
Education: BA, Telecom, Indiana U.; HBS Program for Management Development
One Word that Best De­scribes Me: Energetic
Over the last year, Laulis has helped to lead Cable ONE's ongoing strategy of forsaking video services in favor of high-speed data services. As the company continues to migrate its business away from pay TV to focus on residential and commercial high-speed data, Laulis is working on another important change: keeping installers out of customer homes. Meanwhile, Might stays focused on the continued growth of Cable ONE Business, which has been growing 20 percent annually during the last five years. A strategic thinker, Might led the effort to spin off Cable ONE from parent company Graham Holdings.
Last show I watched not on my network(s): "House of Cards" on Netflix; "Downton Abbey" on PBS — so sad it is over!
What was your first job? One month after college graduation, I started as a CSR for Hauser Communica­tions at Arlington Cable Partners in Virginia. Being exposed to Gus Hauser and John Evans early in my career helped jump start my learning! Lucky me!
Favorite charity event you work with: Every year, our SVP of sales and marketing rewards our best sales people (inbound, business services and ad sales) with an incentive trip. Regardless of the trip location, Cable ONE volunteers a day to help the local community in some way. We might clean schoolyards, lay tile in classrooms or buy and pack food boxes for a local food bank. It is this "giving back" in the midst of such a "perk" that feels so right. We say "Cable ONE Cares" and our actions live up to our words.
What excites you most about DOCSIS 3.1? Actually, I think I am most excited about Full Duplex 3.1. It feels like "outsiders" have been prognosticating the demise of cable companies for years and we, as an industry, keep coming up with new "legs" that help to keep our products superior. Thanks Cable Labs! Leveraging what we have already invested in for a longer period of time is a win-win for us and our customers!
My cable industry mentor and why: I have been fortunate to work for John Evans and Gus Hauser early in my career, then Glenn Jones (and many other "Jones­ites") in the middle of my career and now, as I have been at Cable ONE almost 17 years, Tom Might. Work­ing with and for Tom has been such a blessing to me. Professionally, he guides, pushes, and teaches me. He also spends time (every week — yes, I need that much mentoring!) on topics that help me in all of my roles, not just the one I have at Cable ONE. I am immensely indebted to him and thankful for his gift of time.