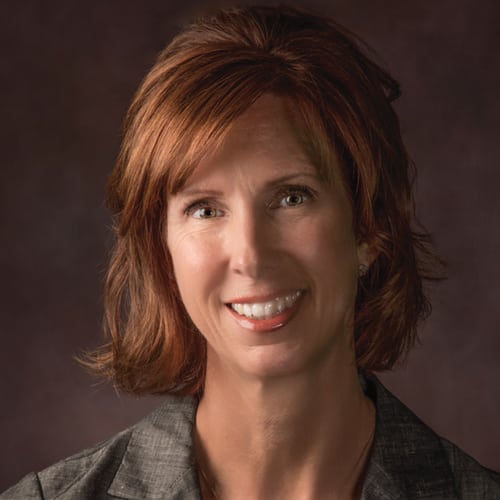 Years in Cable: 32
Education: Bachelor's Degree in Telecommunications from Indiana University, Harvard Business School – Program for Management Development
One Word that Best Describes Me: Tenacious
January 1 wasn't just the start of a new year. For Laulis, it was the beginning of a new position as president and CEO of Cable ONE. In addition to succeeding Might in the top spot, Laulis was also elected as director of the company at the time of her appointment. Since assuming the position, Laulis has overseen day-to-day operations, as well as providing leadership for sales, marketing and technology. Might, meanwhile, who ran the company since 1994, continues to guide strategy as its executive chairman. In January, Cable One announced plans to purchase privately held NewWave for $735 million.
Q&A
What are the top three qualities you look for in a hire? Curiosity, a balance of confidence and humility, and tons of energy – a zest for life/work!
What product or service could you not live without? My iPad connected to wireless broadband Internet. I use it to work, read, to use apps and more. It's a lifeline!!
How long is your morning commute? I typically leave the house at 5 a.m., so it only takes about 25 minutes. The ride home is an hour. Phoenix traffic isn't as bad as the D.C. traffic I originally came from, but it has gotten much worse over the years.
Favorite podcast? Hidden Brain by Shankar Vedantam/NPR.