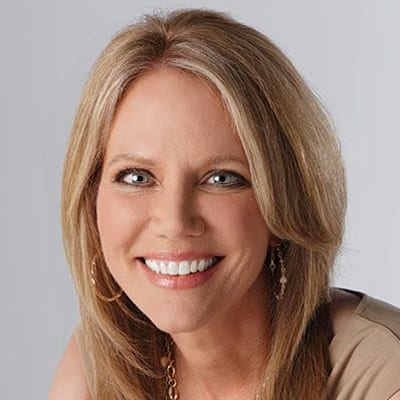 Years in Cable: 22
One Word that Best Describes Me: Passionate
With the venerable Grossman at the helm, this veteran quintet of executives at HSN continues to keep vibrant the company's $4 billion direct to consumer portfolio that includes live content retailer HSN and the Cornerstone portfolio of home and family lifestyle brands. Brand has been a transformational leader in the media, retail and entertainment industries for 25 years. He specializes in building strategic partnerships that create meaningful content that drives the business. He has created alliances with global companies including Toyota and Coca-Cola. Under Cotter's leadership, her team develops cross platform content and executes all launches and partnerships for celebrities and industry influencers. She launched HSN's first turnkey studio space, The Loft, which is dedicated to creating digital-first content. Over Schmeling's 22 years at HSNi, she has contributed significantly to the company's growth and development including taking the company public in 2008. Meanwhile, Ruben oversees cable and satellite distribution for HSN and has been instrumental in launching and leading distribution efforts for HSN Shop by Remote.
Q&A
What inspires you most about this industry? Ability to create joy in people's everyday lives.
Three years from now, what do you hope has been invented? A hair dryer that styles your hair exactly as you want it. No effort on your part to master your hair!
What are the top three qualities you look for in a hire? Curiosity, flexibility, and integrity.
If President Trump tweeted about you, he would say… "Nailed it! Good job!"
Best way to spend a Saturday night: Early dinner followed by a couples massage! Empty nester 🙂