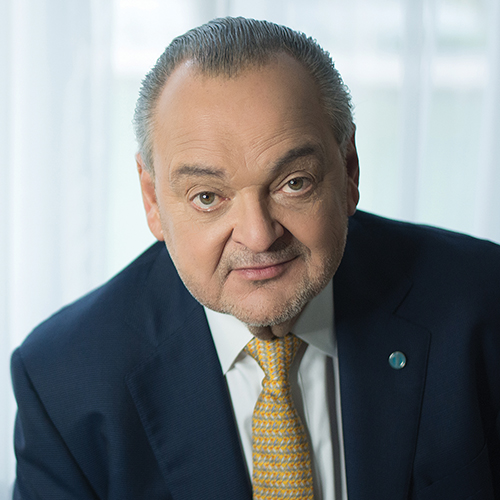 Years in Media & Broadband: 40+
Education: Miami Dade College
My personal superpower is: I'm a strategist and innovator
What habit are you keeping post-pandemic? Hybrid and flexible work environment. It will allow employees to spend more time with their families.
Favorite C-SPAN Bus memory? Over 25 years ago, being in the C-SPAN Bus with former Key Biscayne Mayor Joe Rasco.
How does the country narrow the digital divide? Currently the federal government is providing funding to make sure the US has access to broadband. However, this does not go far enough. We should ensure that minorities are not excluded. This should include programming and services to serve all segments of the community.
How has the pandemic forever changed programming? It gave the consumer the time to test other services and try other technologies. In our case, streaming services.
What are you most looking forward to this summer? The launch of Canales HD with numerous pay TV systems.
My proudest professional achievement over the past 12 months is… We have brought together some of the most distributed and renowned Spanish language channels. We call this package Canales HD. There are several features that make this package stand out. In addition to being some of the most distributed networks in major MVPDs, these channels are offered in HD; while most TV operators are still carrying these networks in SD. This will give operators a huge advantage; Canales HD is more than a package of channels. It combines all the resources and marketing tools such as barker channel and other marketing elements necessary to be successful. Also, it is delivered in a technical efficient manner to the operators.