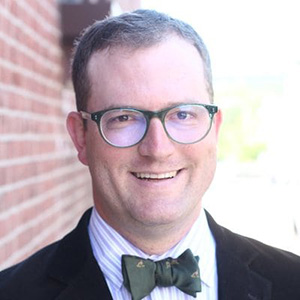 Years in Industry: 12
Education: Yes
Bullock's pretty passionate about the two Bs… barbecue and broadband. A native of rural North Carolina, he has strong opinions on both. The barbecue should use a vinegar-based sauce, and the broadband should be everywhere. Over the past year, he's pursued legislation in Hotwire markets that would allow municipalities, counties and electric cooperatives to partner with operators to deliver fiber broadband and other services to their underserved communities. Bullock has a knack for seeing opportunity that others often miss. His creative thinking led to Hotwire entering the advertising business in the Caribbean via a partnership with Cable Bahamas. Hotwire has essentially created an interconnect introducing south Florida and national brands to the Caribbean markets.
The COVID-19 pandemic has forever changed my perspective on…
Parenting.
Number of subscription services:
5
Without sports on TV, I have…
"The Last Dance," "90 Day Fiancé" and my kids fighting.
What about travel used to annoy you, but you now actually miss?
Eating out all the time—I want a restaurant.
When restaurants open back up, my first stop will be…
The Boro in Swansboro, NC
Last content I streamed:
"The Last Dance"
Slack channel I spend most of my time on?
#ModSquad with my old office friends
"Tiger King" is a thing because…
Whether Carole Baskin killed her husband is the real story!
Biggest challenge facing advertising?
Teaching sales teams that they don't have to sell in person.
Best Zoom background goes to…
Me. I always have the best Zoom backgrounds—Kristin is just being nice to the rest of the team.
Last show binged not on your networks:
"Ozark"