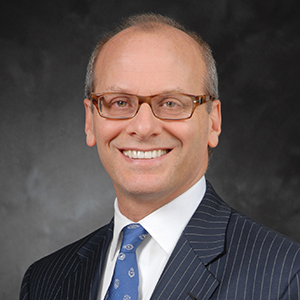 Years in Industry: 40
Education: Duke University
Before the coronavirus got in the way, Discovery was on track to move its 2020-21 upfront to the May Upfront week alongside big players like NBCU, Disney and WarnerMedia, signifying the company's increasing presence. As it should, since Discovery now owns a 20% share in all of A25-54 in the US under Steinlauf's leadership. And reach is only increasing, with Phillips striking distribution deals with YouTubeTV and fuboTV. At a time when blackouts are becoming more frequent, his expert negotiation skills help Discovery rack up renewals for its 18 US networks without any major drama.
The COVID-19 pandemic forever changed my perspective on:
Working from home.
When restaurants open back up, my first stop will be…
All the restaurants owned by Food Network Chefs.
The first thing I'll do when I'm back in the office is…
Turn off Zoom!
My prediction for AVODs is…
Scale, engagement and great success.
Best TV commercial you've seen recently?
Tie- Uber "don't use us now" and Google "home schooling/salute to teachers"
Last show binged not on your networks:
"Marvelous Mrs. Maisel"