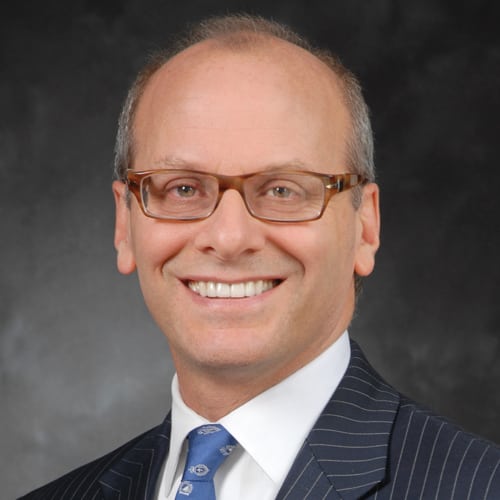 Years in Cable: 32
Education: Duke University
One Word that Best Describes Me: Respectful
The theme of this year's pitch from Scripps to Upfront media buyers is "environment matters." The point this ace sales team is trying to reinforce: Remember where our audiences are watching—often when they are in buy-friendly mode. Stephens leads sales efforts across the surging home category, Grinthal focuses on food, Regis handles the retooled Travel Channel and the rising Great American Country, and Steinlauf puts it all together. At the NY Upfront, Steinlauf rolled out data affirming the favorable demographics for Scripps. "We are a life stage company," he said. "When people are ready to engage in travel, home renovation and cooking, they become huge fans of ours."
Q&A
What are the top three qualities you look for in a hire? Character, good listener, someone who complements my skills.
What product or service could you not live without? Cable TV
How long is your morning commute? 15 minutes since they opened the Second Avenue subway.
What does the future look like for skinny bundles and flexible packaging? Better deals for consumers. Growth for channels with the best value proposition.