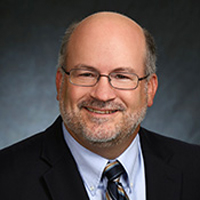 Years in Industry: 33
Education: BA, Miami University in Oxford, Ohio
Motto I Live By: Authenticity is everything. Be who you are.
In 2018, Cox Charities selected 80 Arizona nonprofit organizations whose missions are to support and educate youth to receive $543,250 in grant funding. The majority of the organizations came from its 3,200 employees living in the Grand Canyon state, under Wolfe's purview. In addition, Wolfe announced Cox had partnered with the Arizona Hispanic Chamber of Commerce, Azteca America Phoenix, Prensa Hispana and Urbana Magazine to honor Latina business owners for the sixth year.
What do you think will be the biggest game changer to come from 10G? Ubiquitous multi-gig services to dozens of connected devices in the home – only we can deliver that!
What item in your home or office most "sparks joy" in you? Any picture of my wife and daughters!
A skinny bundle can't survive without… Compelling live sports and events.
How do you stay motivated in your job? I'm surrounded by a team of dynamic, talented leaders – that keeps me motivated!
Latest slang phrase or hashtag you've learned from your kids? #YOLO
Subject you wish you'd studied at school and/or subject you studied and wish you hadn't? Hadn't: Three years of French. Merde!
What quality do you look for when promoting someone? Authenticity.