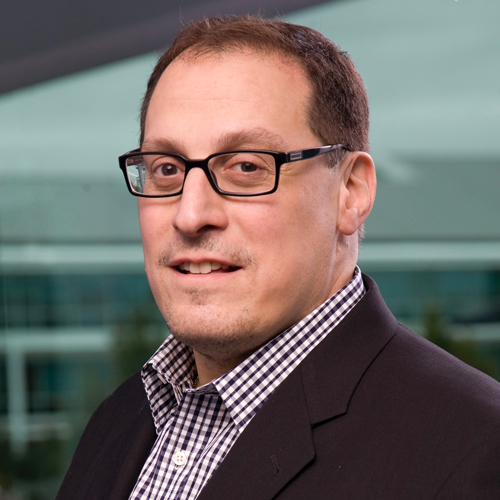 By Noah Ziegler
Overseeing finance, accounting and investor relations in an ever-changing economic landscape requires one to be nimble in their approach. For WOW! CFO John Rego, the need for fluidity was amplified when he first took the job in June 2020 during the early months of the COVID-19 pandemic.
When he joined, the company had $2.3 billion in debt. He recognized in order for the company to move forward and grow, that number needed to be chipped away. Major progress was achieved in 2021 when the operator paid down about $1 billion in debt following the $1.125 billion sale of WOW!'s Ohio systems to Breezeline. WOW! also sold three service areas to Astound Broadband for $661 million and refinanced debt by closing a credit facility that had a new term loan B in the amount of $730 million.
Those types of deals are "the really once-in-a-while, kind of fun thing to do," Rego says, but they are only a small part of the day-to-day. "The sort of daily interactions and little bits and pieces—helping the entity become better at what it does—is really rewarding."
Before joining WOW!, Rego held senior roles at Telaria, Virgin Galactic and Vonage. His regular routine was to roam around the office and engage with coworkers. It gave him a chance to not only teach younger employees, but also learn from them. WOW! Head of Investor Relations Andrew Posen, who has worked with Rego for seven years across two companies, says Rego's charming humor and sociable presence is something colleagues miss now that the CFO is working remotely in New York City.
"I've heard him say to me before: One of the things that's most challenging is the desire to be able to take a colleague and go into a conference room and start mapping things out on a whiteboard, so that you can think [together]," Posen says. "It's also a way to engage with younger employees who don't have the benefit of being able to learn in person."
While Rego misses those daily encounters, he has adapted and flourished in his new work structure. Having helped WOW! drop its leverage ratio to the 2.5x range, he's championing a new motto for the company: low leverage, high growth. That keeps the door open for possible M&A if the price is right. "There's no tuck-in that makes sense right now, but, you know, never say never with these things. If we could do something really transformative, and I've got to go up to 4x levered or 4.5x, we'll talk about that at the time," he said at an investor conference this spring.
While admirers view Rego as a numbers whiz, he's a bit humbler. "I was kind of a Lone Wolf McQuade when I was a young guy," Rego says. "I just was trying to prove myself and doing a lot of stuff. But this idea of working, you know, as a team to accomplish these bigger things is a lesson I keep learning, and I'm 60. I keep learning the same lesson, but I'll get it one day."
Outside of work, Rego and his family are supporters of the arts and theatre. He previously relied on books and crosswords to help pass the time during what used to be his daily commute. Those activities still help him relax and get away from crunching numbers before going back to creating WOW!'s story. Rego continues looking for the best markets—high return, low competition—to expand into with greenfield deployments. Earlier this year, WOW! announced plans to double plans for greenfield expansion to 400,000 homes passed by 2027—with the plan to utilize cash from operations instead of increasing leverage.
Fast Facts
38 years of experience in finance, accounting and operations
10 companies make up Rego's resume. They span a wide-range of industries, including cable, renewable energy and aerospace
$9.2 billion is how much money Rego has raised in capital over the years.