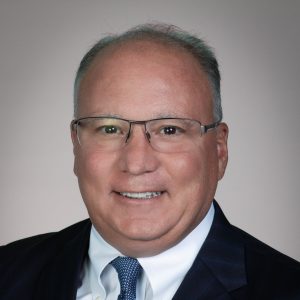 Years at Current Organization: 24
First Job in the Industry: I started selling cable TV door-to-door for Continental Cablevision
Bucket List: Pebble Beach golf trip with my whole family
How will inflation impact the media and broadband space? Inflation is going to force customers to choose amongst many different over-the-top content applications. Ultimately, consolidation of content into fewer choices is inevitable.
What will it take to see a seismic shift away from linear television for sports? I think the continued fragmentation of sports content on TV makes it harder for the average fan to find and follow their team. Viewers are creatures of habit, and the constant change is too disruptive.
Favorite dish that I can also make myself: Old Sunday Dinner…spaghetti and meatballs.