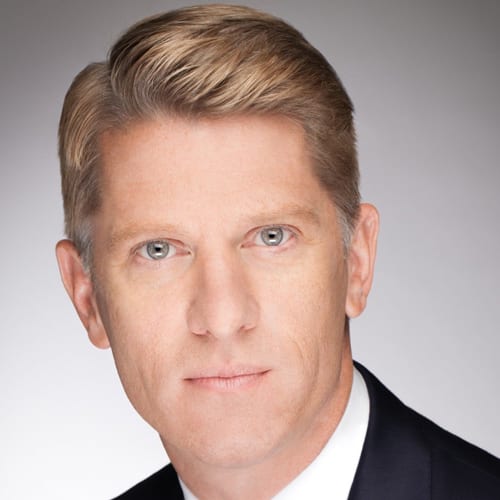 Years in Cable: 22
Education: BS, Economics, Wharton School/University of Pennsylvania; MBA, Columbia Business School
One Word that Best Describes Me: Competitive
In 2016, the Turner portfolio reached an average 79 percent of adults 18-plus each month, including 73 percent of millennials, across distribution platforms including its sizable TV Everywhere platform. To boot, its full-year top line was up 7 percent in Q4 year over year. Levy and Martin are gunning to top these stats this year. In 2017, Turner is on track to have more premium video content across brands including TBS, TNT, truTV, Adult Swim and Cartoon Network across every platform. TBS is returning its six hits from 2016 while also launching new scripted comedy, TNT has expanded its originals slate, and the company is making big moves on the sports front including the continuation of NCAA Men's basketball championship coverage, launch of a Bleacher Report Snapchat Discover Channel, and push behind the ELeague e-sports league.
Q&A
What inspires you most about this industry? It is our job to entertain and inform the world. That's an exciting and awesome responsibility that I take very seriously, now more than ever. The choices we make, big and small, day in and day out about who we hire, the content we create, the talent we put on our air, all communicate something to our global, multi-generational audiences.
The biggest innovation in cable over the last year? Mobile has already changed our business forever, and video over IP will revolutionize the entire way content is consumed in the future.
What are the top three qualities you look for in a hire? Agility, integrity and curiosity.
My OTT prediction is… It's real and it is coming—but that isn't the challenge. While the types of content provided via OTT will be important, the experience will be everything. Just a year or so ago, if you were pivoting to a mobile first experience you were in a good place. But now we absolutely need to layer in a fan centric approach. Being on mobile won't be good enough—it will have to be unique and engaging as well. Whoever does that well, will be in a good place…
How long is your morning commute? When I'm home in New York City, my commute is less than 5 minutes—and I walk.
Favorite Saturday morning cartoon from your childhood? Anything and everything on Boomerang…
What does the future look like for skinny bundles and flexible packaging? A fan centric experience that allows individuals to create not just personal packages but personal channels. That is the magic of video over IP. It will enable us to transform consumers into fans in ways we were never able to do before.