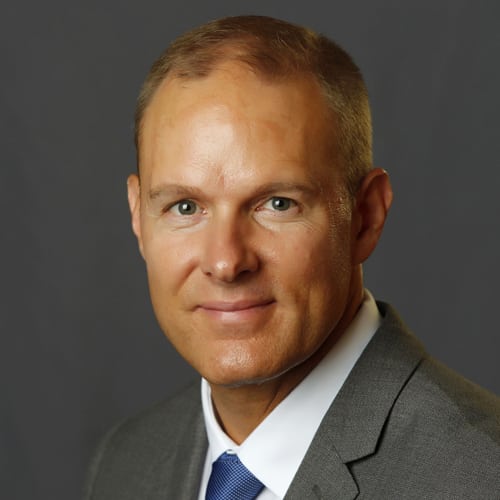 Years in Cable: One; 23+ years in home security industry
Education: BS, Communications, University of Utah, Master's, Business Administration, University of Phoenix
Keller came to cable after two decades in home security. He selected Comcast because it has the finances to compete with automation and has a community program, which brings service to low-income families. In his first year, Keller, has overseen growth in four states while deploying gigabit internet service across the region to more than 1.2 million homes and businesses.
The biggest innovation in media/broadband over the last year? Without a doubt, our launch last year of ubiquitous 1-gigabit internet service across our entire network footprint was a game-changer. We can now deliver gigabit speeds to any household or business in our service, made possible by our on-going network investments and DOCSIS 3.1 technology.
Best advice your mom or dad ever gave you? The best advice I received from my parents was conveyed through action and example rather than anything they specifically said. They both worked incredibly hard and played equally as hard and we laughed a lot.
Worst advice your mom or dad ever gave you? That the first house I was looking at buying in the 90's was way too expensive…
Your social media platform of choice? Instagram
Bitcoin – pro or con? Con today, as we've seen the dark side of hiding money and illegal trade. with its usage. However, I believe blockchain is going to be a game changer and will create enormous opportunities for simplification.
What product or service could you not live without? X1 Voice remote as it runs my house for me, plus my daughter introduced me to Spotify, which is fantastic.
What's the first thing you read in the morning? Minneapolis Star Tribune and Twin Cities Pioneer Press (print and online versions). I don't read email first, trying to save that for the end of day in order to prioritize my schedule and not simply react email-by-email.
Last show I binged not on my network(s): "Ozark"—Jason Bateman is fantastic.
Favorite podcast: "Ricky Gervais Show"
If you could have a superpower, what would it be and why? Flight. I often dream that I am flying and it seems so real until 5:59 AM. A total bummer to wake up and be grounded.