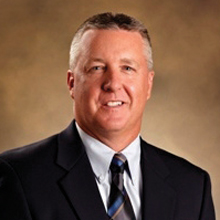 Years in Industry: 37
Education: BA, Colby College; MBA, Southern New Hampshire University
Led by Crowley, Comcast began a multiyear sponsorship and marketing partnership with the Chicago Cubs. He also shepherded his region to connect more than 300,000 low-income Chicagoans to the internet at home. Furthering his love for his community, Crowley is also a member of the board of City Year Chicago, an education-focused nonprofit organization whose mission is to keep students in school and on track to graduation.
What item in your home or office "sparks joy" for you? My Comcast voice remote. Great innovative product.
Last show binged? "The Bodyguard" on Netflix
Who would you cast to play yourself in the story of your life? George Clooney. He has a good sense of humor, is a professional, and he doesn't appear to take himself too seriously.
What qualities do you look for when promoting someone? Leadership potential and a high energy level
What subject do you wish you studied at school and which subject do you wish you did not study? Spanish instead of French (no disrespect to the French).