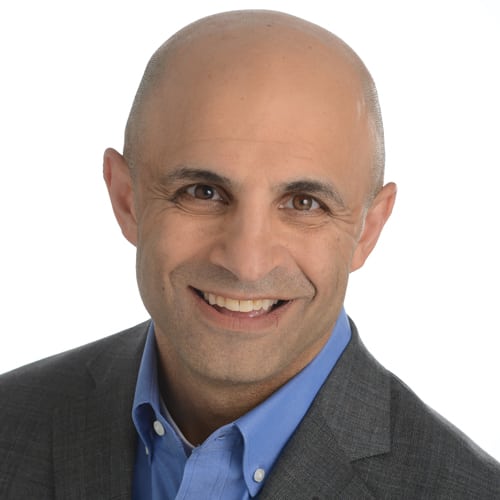 Years in Industry: 26
Education: MBA, New York University Stern School of Business; BS, Engineering, Cornell University
Samaha has a lot on his plate, and he clearly thrives that way. Responsible for the marketing of products and services, customer care, engineering, technical operations, business services and overall financial status in Philadelphia and surrounding suburbs in New Jersey, northern Delaware, he spearheaded the opening of a new call center in Newark, DE, last year. The restructuring preserved about 700 Delaware jobs and was part of a $1 billion program to modernize its customer service.
What item in your home or office most "sparks joy" in you? The picture of my son catching a big fish on a recent trip we took
Last linear content you watched live: The Phillies vs. the Nationals
Who would you cast to play yourself in the story of your life? Andre Agassi. Though he's not an actor, we do resemble each other. And Steffi Graf resembles my wife, too.
Subject you wish you'd studied at school and/or subject you studied and wish you hadn't? History… all cultures and time frames.
What quality do you look for when promoting someone? The ability to act on feedback, develop and grow.