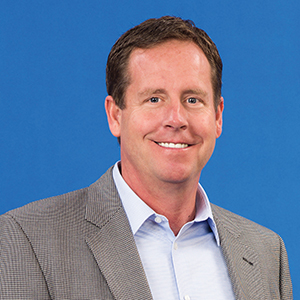 Years in Industry: 32
Education: Bachelor Of Arts, Political Science, The Ohio State University
After Holanda helped successfully integrate RCN, Grande and Wave, it's time to grow some more. Enter the acquisition of EnTouch Systems, a Texas-based provider with 22,000 customers in the Houston area. Holanda describes the deal, expected to close later this year, as the natural next step, expanding RCN, Grande and Wave's fiber rich network by 1,400 miles. Plus, entering Houston solidifies the companies' presence in eight of the top 10 US DMAs.
The COVID-19 Pandemic forever changed my perspective on:
Managing through a crisis & managing change
Without sports on TV, I have…
Tme for family, fishing, boating and of course…cleaning
When restaurants open back up, my first stop will be…
Anywhere with a great steak and a great bottle of Napa Cab
Last content I streamed:
Schitt's Creek…It's what my wife and I can watch together and laugh out loud through all this
Working from home has taught me…
That I'm horrible at working from home….so I go to the office even if no one is there just so I can be productive!
What product could you not live without?
For the last 3 months the answer to that question is simple…hand sanitizer!