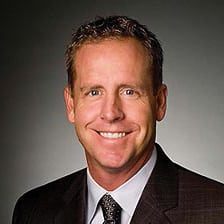 Years in Cable: 28
Education: BA, The Ohio State University
One Word that Best Describes Me: Passionate
Too many cooks in the kitchen? Nah, this executive suite functions like a well-oiled machine. They sold Patriot Media to Comcast for one of the highest prices on record, and also turned around Choice in Puerto Rico before making money for their investor group. In other words, these executives are committed to the cable industry. Among individual achievements and qualities, Simmons executive-produced a documentary educational issues that earned a Regional Emmy Award. Holanda brings diversity to the company, having worked throughout the U.S. including Missouri, where he was Regional VP of operations for Charter, Gdovin handles negotiation of programming and retrans consent agreements and Rohre provides management for technical and business operations.
What does the future look like for skinny bundles and flexible packaging? As a distributor for our programming partners, it looks bleak. As a consumer, it is getting better all the time.
What was your first job? My first job in cable was as installer for Comcast in 1988
Name of my favorite Spotify playlist: Don't have one, I'm still old school and have my album collection from the '70s & '80s
My cable industry mentor and why: That's easy. Steve Simmons. He is simply the best person I know.
Hoverboard, driverless car or drone: Definitely drone…. after all, we were the generation that were promised jet packs.
I watch the majority of programming on this device: The good old fashion TV (now in 116")
My Starbucks order: Egg white turkey bacon and a Grande bold with room