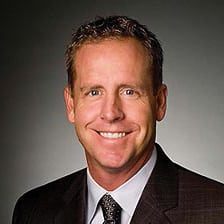 Years in Cable: 30
Education: BA, The Ohio State University
The days of RCN and Grande being "mere" competitors to the big MSOs are gone thanks to the triple threat of Gdovin, Holanda and Simmons. Among their achievements has been the acquisition of Wave Broadband, making RCN Grande one of the largest independent MSOs in the country. The company has continued the fight for video fairness by challenging key content and vertical merges, including AT&T/Time Warner.
Favorite restaurant: My backyard grill, paired with any good California Cab.
Best advice your mom or dad ever gave you? "Be the first one to show up at work and always remember the golden rule."
What would be the name of the reality show based on your company? The Little Engine that could – that's not so little any more.
What's the first thing you read in the morning? Cablefax! Then, the Wall Street Journal
What does the future look like for skinny bundles and flexible packaging? Please ask the big 7 owners of the programming!!