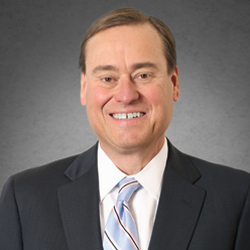 Years in Media & Broadband: 35
Education: BS, Business, Southeast Missouri State University
What sort of broadband will the average U.S. household need in five years? Fiber-based—more than 1 gig.
How many TikTok dances have you learned? None.
What's the future of direct-to-consumer streaming look like? Very complicated. Looks like there needs to be some aggregator—oh wait, that was cable.
What are you most looking forward to this summer? Being out on the lake.