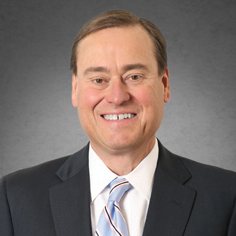 Years in Industry: 34 years
Education: BS – Southeast Missouri State University
Fresh off being named Cablefax's Independent Operator of the Year in 2019, Vast Broadband closed on its acquisition of NTS Communications, which offers internet, video and voice to more than 20,000 customers in Louisiana and Texas. The systems were renamed Vexus Fiber in March. For Gleason and team, it marks their latest endeavor into transforming communities into hubs for broadband growth and development. Emphasis on latest, as it seems likely Vast will continue to make acquisitions and expand its footprint. While Vast is getting, er, more vast, Gleason makes sure that customer service stays top of mind.
The COVID-19 Pandemic forever changed my perspective on:
Our ability to experience activities, attend events and carry on "normal" lives. I have a graduating college senior and the inability to attend graduation is more than disappointing.
How has the pandemic shaped the industry's future?
We shall see, clearly cable operators have found and our customers have found that we are truly essential. And, we answered the need without a hitch. Now we will see how we and regulators react after the crisis. The cable industry faced the largest stress test imaginable and our networks performed amazingly.
Number of subscriptions to streaming services:
A couple, but I'm not glued to them.
Without sports on TV, I have…
Been bored. I'm sure the Blues would have defended the Stanley Cup.
What about travel used to annoy you but that now you actually miss?
I can't wait to be stuck in an airport—I won't even complain about the world's worst Chili's in the F concourse at O'Hare.
The future of broadband is…
Stellar! Hopefully our customers see even more value in our service.
Is cable recession proof?
It's certainly better than most industries, but we are certainly feeling a pinch in our commercial services.
The first thing I'll do when I'm back in the office is….
I learned living in a rural community has its advantages—we have never left.
Biggest challenge facing advertising?
Finding ways to reach an audience. As an advertiser it's hard to find ways to reach prospective customers.
Worst job you ever had?
Underground cable construction.