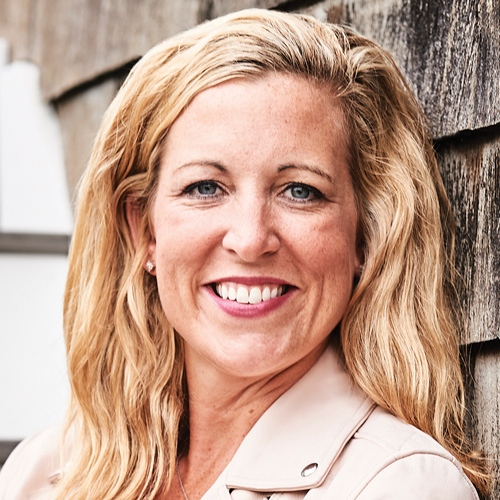 Burke is dedicated to transforming advertising at NBCU, from overseeing the growth of One Platform to creating a go-to market strategy that led to the company's strongest upfront to date, including more than $1 billion in ad revenue for Peacock. A coach and mentor to young women in the industry, Burke runs a diverse and equitable team with opportunities for working parents and veterans.
"Women shouldn't feel pressured to stick to a certain personality script at work, because working with different personality types at the business table is like bringing together ingredients to make a delicious meal: great leaders learn how to bring out the best in everyone to create an excellent end product."
What fork in your career had the most impact? Early on in my career, I joined the digital ad sales team, which at the time was very new to the ad sales marketplace. Building something that had never been done before taught me how to navigate white space within a company, and how to be curious, ask questions, collaborate and raise my hand. It taught me to be resourceful and find the people who will help me execute the shared vision and make it a success. Success is a team sport – you can't do it alone.
Advice on embracing change: I personally love change—change is good and should be frequent because it brings growth. Being focused on digital from day one was a constant growth opportunity because the digital business is always changing. My advice on embracing change is to challenge yourself to resist the urge to stay complacent. Be introspective when continuing your growth as a person and as a professional, and sometimes that means not being afraid to ask questions and have tough conversations.
Favorite Hobby: I love playing tennis! I picked it up during the pandemic and I had never played before. I knew I needed to challenge myself during a time of stillness and I'm so glad I did.