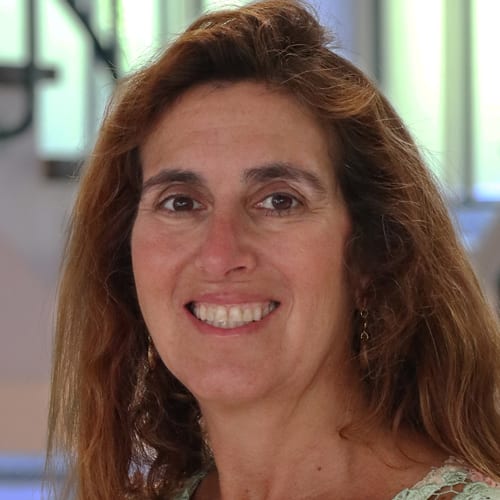 Manner has gone above and beyond during the last 12 months, ticking off accomplishments that are significant not only for Hughes/EchoStar but for the satellite and telecom industries in general. Under her leadership, the satellite industry coalition ensured the US made available spectrum in the millimeter wave bands for broadband and 5G satellite systems. She's made history as well, obtaining an FCC license for the first geostationary satellite network to be licensed in the bands above 30 GHz. And yet she's found time to make an award winning documentary film, "Zebrafish: Practically People, Transforming the Study of Disease." The most dramatic business change she sees is "the move from a focus on connecting people to connecting everything."
What's a recent example of a step forward for women in the media industry?
To me, a recent step forward in the industry is the movement away from women seeing other women in industry as competition – an increase in women helping other women achieve their best, without regard to what's in it for them. For example, we are seeing increasing numbers of informal women's networking groups where women can share their experiences in the workplace and what has worked for them. Through such dialogues, other women are empowered and can leverage these experiences. I am hopeful that one day these women's groups won't be needed, but for now, I do think they are an important part of empowering women in our industry and helping one another excel both personally and professionally.
Who is an inspirational woman you admire, and why?
It is the generation of women ahead of me in the media/telecommunications industry. These women, whom I worked for, mentored me, taught me and advised me, set the standard for how to make a difference in our industry. Most importantly, watching these women succeed in an industry that had few women in the upper echelons inspired me and motivated me to excel. These women taught me how to persevere even when facing setbacks. I look back at these women with whom I crossed paths as early as my first job as a paralegal in a law firm, during law school, during my three stints at the FCC and in industry, and I thank each of them. I cannot select one woman who is inspirational – each one is unique and each one helped me become the person I am today. I thank them all.
What's been the most dramatic change in your sector of the business today vs. three years ago?
The move from a focus on connecting people to connecting everything! It is amazing to me, that even a couple of years ago, you would not have seen such a focus on connecting everything with everything — much less the focus on artificial intelligence. By enabling connectivity beyond people, to things, we are able to gather data and leverage it to achieve so much more…for example, collecting data and analyzing it to determine climate change. It opens a whole new wealth of insight that people can use to accomplish the most incredible things for people, for businesses and for the world.