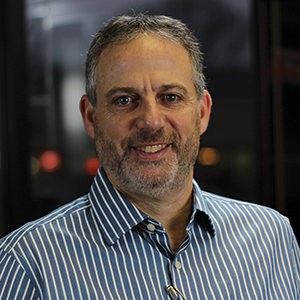 Years at Current Organization: 19
First Job in the Industry: Engineer
Bucket List: Play Augusta
How many companies have you worked for? 4
Band I'd go see live: Grateful Dead and post-Jerry incarnations
Your YouTube rabbit hole? Jeep customization and overlanding videos
What childhood memento have you kept? My junior high Yes (the band) belt buckle. Don't worry, I don't wear it anymore.
Has the telco rollout of 5G wireless in North America impacted your business? Not so much, yet…
What household chore could you win a gold medal in? Leaf pick-up. Cyclone Rake is a game changer!
TV show I always recommend not on my networks: "Letterkenny." Guilty pleasure, not for everyone.