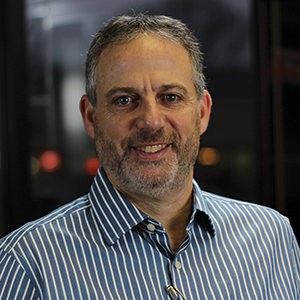 Years in Industry: 26
Education: BS – Electrical Engineering Technology – Northeastern University, MBA – Clark University
Ross has kept Armstrong in construction mode, with the company extending plant to more than 5000 new homes in its footprint last year. 2019 also saw continued buildout to rural areas as part of the New York Broadband Project and the launch of Zoom Powered by Plume, a new smart home services bundle. All that work paid off with Armstrong growing revenue 3% year-over-year. A big 2020 project internally for Ross is employee engagement, with he and his team addressing feedback from the first all-employee engagement survey. And construction will continue as Armstrong works on edge-outs and upgrading existing customers to FTTH and DOCSIS 3.1.
The COVID-19 Pandemic forever changed my perspective on:
How quickly "normal" life can change
How has the pandemic shaped the industry's future?
It is further emphasizing how important broadband internet is to our customers and communities.
Number of subscriptions to streaming services:
5 video and 2 audio
Without sports on TV, I have…
I have found many other good things to do
What about travel used to annoy you but that now you actually miss?
I miss being with people and the social interaction at dinners and events, but I don't miss any of the stuff that annoyed me.
The future of broadband is…
More 2-way video
When restaurants open back up, my first stop will be…
Off The Hook, Warrendale PA or Dogfish Head Pub, Rehoboth Beach DE
Last content I streamed:
"Billions"
Is cable recession proof?
Not video, but broadband internet is pretty important, no matter what. Prefer not to test it…
The first thing I'll do when I'm back in the office is…
Never really left, looking forward to having the rest of the team join us
Last show binged not on your networks:
"Ozark"
What product could you not live without?
iPhone
Worst job you ever had?
Dishwasher, had fun with my colleagues but it was nasty!