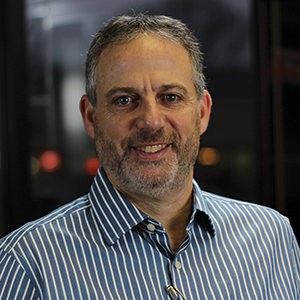 Years in Media & Broadband: 27 in Cable; 7 in Telco Broadband
Education: AS, BS Electrical Engineering Technology; MBA
My personal superpower is: Stamina
My proudest professional achievement over the past 12 months is… Working together with our team at Armstrong to continue to provide service to our customers and communities so they could work and school safely from home. At the same time keeping the team safe and dedicated to the mission at hand.
What habit are you keeping post-pandemic? Door Dash!
My prediction for the future of regional sports networks: They will have less viewers.
What sort of broadband will the average U.S. household need in five years? 1Gbps.
How many TikTok dances have you learned? Zero.
What's the future of direct-to-consumer streaming look like? Expensive.
My comfort TV binge? "Everybody Loves Raymond"
Your pandemic theme song? "Six Feet Apart," Luke Combs.
What are you most looking forward to this summer? Being together with family.
Last podcast listened to: "Business Wars," Gibson vs. Fender.