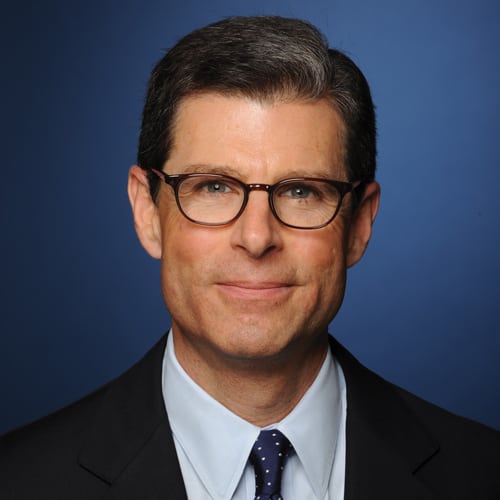 Years in Industry: 40
Education: BA, Dartmouth College
Motto I Live By: Hope is not a strategy.
The Disney/Fox deal may not have gone as smoothly as it did without Krolik helming its roster of 22 regional sports networks. He currently oversees the country's biggest RSN group as Sinclair gears up to take ownership. He's no stranger to the business, having played an integral role in the beginning of the RSN business back in 1995 as GM of Fox Sports Bay Area.
What item in your home or office most "sparks joy" in you? Mementos from nearly 40 team deals completed in last 10 years
A skinny bundle can't survive without…. Live local sports (what did you think I was going to say? )
Last show binged not on your networks: Rewatched "Mad Men"—brilliant.
Last linear content you watched live: Whatever sport is in season
How do you stay motivated in your job? Not tough to do–it's a great job
Biggest challenge facing the industry? Managing the basic cable bundle to bend,
not break
Subject you wish you'd studied at school and/or subject you studied and wish you hadn't? Regret every day not learning a foreign language
What quality do you look for when promoting someone? Right mix of IQ and EQ.