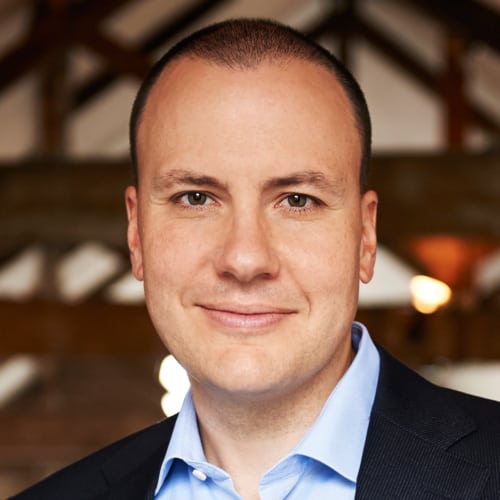 Years in Cable: 18
Education: BA, Hamilton College
Campbell continues to create value for Discovery, most recently overseeing the acquisition of Scripps Networks Interactive; the formation of a joint venture between Velocity and TEN: The Enthusiast Network to form a leading digital automotive media company; the consolidation of OWN: Oprah Winfrey Network; and an additional investment in digital media company Group Nine Media. Perrette is leading the charge in international markets and has overseen a number of recent deals. Those include a streaming partnership with Amazon in the U.K. and Germany, a content partnership with VS Media in Greater China, and a joint venture with ProSiebenSat.1 to launch new video streaming service in Germany. And let's not forget the PyeongChang Olympics, for which Eurosport delivered live and on demand coverage across all screens in 48 markets.
The biggest innovation in cable over the last year? The New Discovery! The recent Scripps acquisition along with an inaugural Olympic Games delivered for the first time to all of Europe have made for a busy start to the year for Discovery Inc and as the global leader in real-life entertainment, we have big ambitions to build on its strength of being a different kind of media company with content that serves loyal and passionate fan groups around the world.
An area where cable could use improvement? The measurement approach across media needs to be modernized. We launched our 'Total Video' metric during the PyeongChang Olympic Games, and in addition to highlighting the fact that linear remains king, our first-of-its-kind all screen approach enabled us to dig deep into the numbers and see how and where our fans were accessing our content; across linear, digital and social. We need the industry to pay more attention to this and sign up to a progressive, forward thinking approach that accounts for all platforms and formats. Discovery is focused on delivering 'Total Video' to improve the industry standard and make measurement a level playing field for all content providers.
Your social media platform of choice: It would have to be Workplace by Facebook. I find it an invaluable asset as it's a great way to share best practice and celebrate success of all the great Discovery projects that are underway across the world!
What product or service could you not live without? iPhone. I wouldn't be able to function without it.
What's the first thing you read in the morning? My emails, followed by more emails.