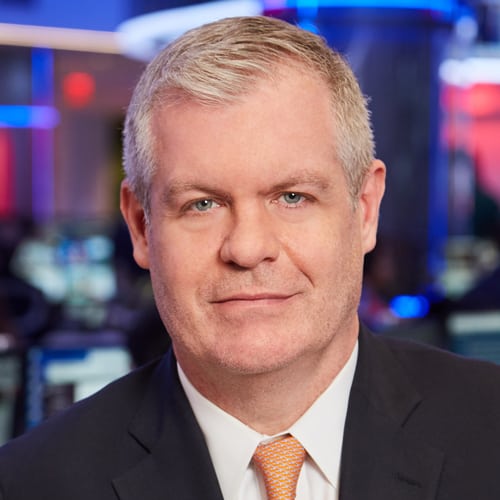 Years in Cable: 24
Education: BA, Hofstra University
For the past year, this powerful trio oversaw all of Fox News, which ranks as the most-watched cable network nearly every week. Things have gone so well that at press time Scott was promoted to CEO, with Abernethy, former co-pres of Fox News, continuing as CEO of the newly expanded Fox TV Stations group. Wallace also received a promotion. Together, they've kept the Fox News machine in tip-top shape despite controversies that have cropped up, including the recent ad boycott of Laura Ingraham. Since Abernethy took over as co-president in August 2016, he helped to implement changes internally at Fox News, including naming Marianne Gambelli as the first president of ad sales for the network and tapping Amy Listerman as the network's first female CFO. Scott, who has been with Fox News since it launched in 1996, has delivered a new primetime lineup and has been hard at work on the Fox Nation OTT platform to launch later this year. Wallace oversaw the launch of Fox News' new state-of-the-art newsroom and played a pivotal role in the redesign of the network's digital platform. He's currently gearing up for midterm election coverage.
The biggest innovation in media/broadband over the last year? The new FOX News collaborative newsroom… visually stunning and every bit practical for a major worldwide news organization.
Favorite restaurant: Dairy Queen. It's never too early for a Blizzard.
Your social media platform of choice? Instagram. My 11-year-old son has made me his official sports photographer.
What product or service could you not live without? I am so controlled by Apple, I now let a watch tell me when to breathe and when to stand up.
What's the first thing you read in the morning? After reading and responding to internal emails… Axios is the first newsletter of choice these days.
Last show I binged not on my network(s): "Comedians in Cars Getting Coffee"