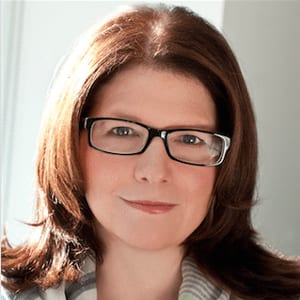 Years in Cable: 16 years in UK and US
Education: Oxford University honors degree in Politics, Philosophy and Economics; MSc, international relations, London School of Economics
One Word that Best Describes Me: Curious
It doesn't seem like all that long ago that "Duck Dynasty" was making it rain all over A+E Networks. But in the cable world, hits don't last forever, so the team in charge of major networks A&E, Lifetime and History has been hard at work on a reboot. Bennett took over History in 2015 on the strength of her work on rebranding lifestyle network FYI. An earlier transition that same year saw Sharenow add A&E to his portfolio. Early signs are strong, with docu hybrid "Live PD" getting renewed after a strong fall debut on A&E and scripted military series "Six" on History, which is also branching into comic-book adaptations with the upcoming "Harlem Hellfighters."
Q&A
What inspires you most about this industry? The mix of creative ideas, the creators and the unknown.
The biggest innovation in cable over the last year? Strong anthology shows.
The best thing about fast broadband is… When it is actually fast.
Three years from now, what do you hope has been invented? A voice controller to help me find what I want easily on my smart TV (but doesn't end up recording or listening to me).
What are the top three qualities you look for in a hire? Experience of trying new things out; adaptability—sometimes a less straightforward career path means they have learnt a lot of different things along the way; they have some special knowledge and bring more to the job than just the day job requires.
Last show I watched not on my networks: "Feud," of course, darling….
Best way to spend a­Saturday­night: Out in Brooklyn clubs listening to Old Timey music with local beer…
New favorite binge: The 'alt History' "Man in the High Castle"
Favorite podcast: "Pod Save America"