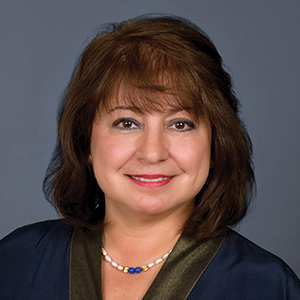 Years in Industry: 43
Education: Elizabeth Seton College and Fordham University
Mediacom CEO Rocco Commisso has become so legendary, we moved him to the Above it All section this year. With the strong leadership team of Pascarelli, Stephan and Weinand at the helm, he is able to devote more time to his other venture, Italian Soccer Club A.C.F. Fiorentina. The trio has been especially busy ensuring Mediacom rises to the challenges of COVID-19. On the operations side, Pascarelli has kept on top of necessary network enhancements and frontline protocols during the pandemic. Weinand acted quickly to get employees working from home, encouraged testing and waived telehealth copays. And Stephan keeps an eye on the bottom line, with the company generating improved free cash flow and continuing to aggressively deleverage. Mediacom ended 2019 by completing the redemption of the entire balance of the $50 million outstanding principal of its senior notes due 2021.
Working from home has taught me:
I love my job.
Best TV commercial you've seen recently?
The thank you commercial thanking Mediacom employees for their hard work.
Last show binged not on your networks:
"Home Before Dark"
What product could you not live without?
Linear TV and Pizza—try and source yeast.