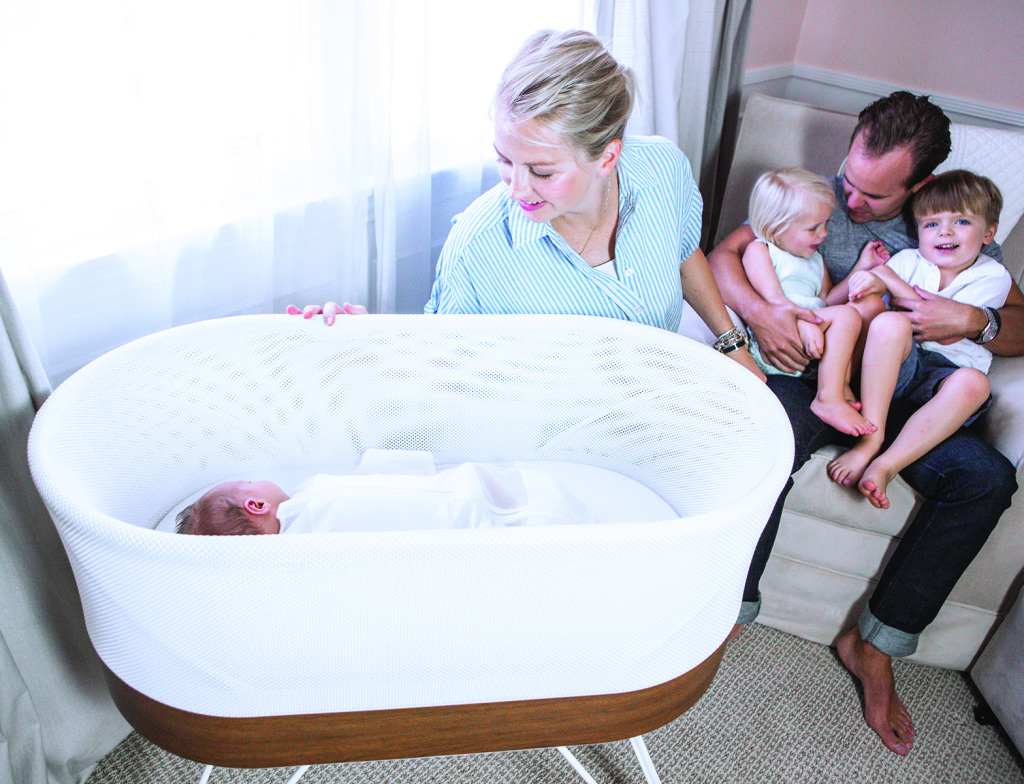 While becoming a new parent is by definition an entry into the unforeseen, Hulu gets big props for fostering a culture that eases the process before, just after and continuing forward with the new arrival.
And it isn't just "baby talk." Hulu walks the walk to support its employees based on a simple, yet potent philosophy: "If you can't make your life work, you can't stay at your employer. And we're committed to making life work," Shannon Sullivan, SVP of talent & organization, tells Cablefax.
Hulu's suite of parent-friendly offerings has evolved substantially during the past four years—for good reason. "Six and a half years ago when I came to the company, our average employee age was 26-27, so we were looking at a few people who were starting families but most were not," Sullivan says. "Fast forward to now where the average Hulugan's age is 34, and people are in different stages of life."
Benefits include fertility testing and treatments in two of three of the company's medical plan offerings in California and Texas, and in all plans in other states. Benefits also cover all or partial fees for freezing eggs, related surgical procedures, counseling and prescriptions—and they are available to both opposite- and same-sex partners, as well as single women.
After the bundle of joy arrives, primary caretakers receive 12 fully paid and compensated (including bonus eligibility) weeks off, plus an additional eight weeks fully compensated they can use either in tandem with the initial leave or at another time. Secondary caregivers are entitled to eight fully compensated weeks. For both, those eight weeks generally can be used however the parent deems best.
"What's great about that time is it's entirely flexible," says Sullivan, who benefited first-hand after she gave birth to her son a year and a half ago. "In that first year for me the best thing was to take 20 weeks off in one big chunk. For others, they may want to take the 12, come back, and what's more beneficial to them is to take Fridays off going forward," she says.
While not every scenario is going to work out every time, employees, their managers and team members are encouraged to talk and find the best solution for all. "Our goal is that you use the time, you are really encouraged to take it," Sullivan says.
New parents at Hulu also quickly learn the company isn't only investing in technology for its streaming service. Six months rental of a SNOO Smart Sleeper crib— which packs functions including a setting that rocks babies back to sleep when they wake up—is offered to all full-time employees. Not surprisingly, Sullivan reports, 75 percent of new parents at the company opted into this benefit since it was made available last April.
Once new parents head back to the office, there's plenty of support on the re-assimilation side as well. "One of the most challenging things for moms who are nursing is they have to take breaks during the day to pump, and that can be uncomfortable," Sullivan says.
The Hulu solution? Private nursing rooms within every office, equipped with free, hospital-grade pumps. New moms are also bestowed with personal pump kits their first day back, so they can leave their supplies at the office should they choose to. Additionally, Hulu provides access to lactation specialists who can test breast milk quality and serve as resources for questions along the way.
Hulu also supports a wealth of parenting groups for various ages and stages. Sullivan is a member of the mother's group, where she and her peers exchange information, stories and laughs, and where "you can even offload some of your old toys if you're trying to Marie Kondo your house."
Just as the team has evolved its offerings to parents during the past several years, Sullivan says the process continues to grow. Currently in the works is a program centered on ways to prepare management and team members who collaborate with a new parent who's returning to work. "It's almost like onboarding someone again if they take the full five months off in a row, given the pace at which Hulu moves and changes," she says.
– Cathy Applefeld Olson