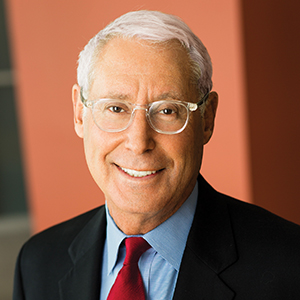 Years in Industry: Since the dawn of television
Education: School of Hard Knocks
In a world of cord-cutting and SVOD viewing, Schleiff has found success for his portfolio of Discovery networks. Investigation Discovery was the No. 1 network for women 25-54 in total day last year and a top 10 network in prime for the demo. Travel Channel posted its two highest-rated years in network history in 2018 and 2019, with four of last year's series launches going down as best new series premieres in network history. Schleiff will continue to fill the slate with hundreds of hours of original content, urging networks to take chances in the popular crime and paranormal space. And he'll do it all with his trademark sense of humor and penchant for out-of-the-box ideas.
The COVID-19 pandemic forever changed my perspective on:
The joy of a good haircut
How has the pandemic shaped the industry's future?
I think the industry has changed for the better. Television as a whole is seen as source of refuge and escape and we have found a way to provide new and engaging content that provides a solace to viewers in these complicated times.
Without sports on TV, I have…
Playing fetch with my dog Boo…he's clearly winning.
What about travel used to annoy you but that now you actually miss?
How I miss the joy of hailing a New York City cab and never knowing what type of ride I was going to get. And, the thrill of ALMOST being on time to work
When restaurants open back up, my first stop will be…
Shun Lee- the moo shu pork is worth it!
"Tiger King" is a thing because…
ID says it is. It is the ultimate true crime tale- good vs. evil with…tigers! We have three specials and counting devoted to all things Joe Exotic.
The first thing I'll do when I'm back in the office is…
Book lunch at Michael's?
Working from home has taught me…
I miss my office …and my team!
Last show binged not on your networks:
"The Last Dance" on ESPN. I miss sports!
Worst job you ever had?
Playing fetch with my dog Boo.