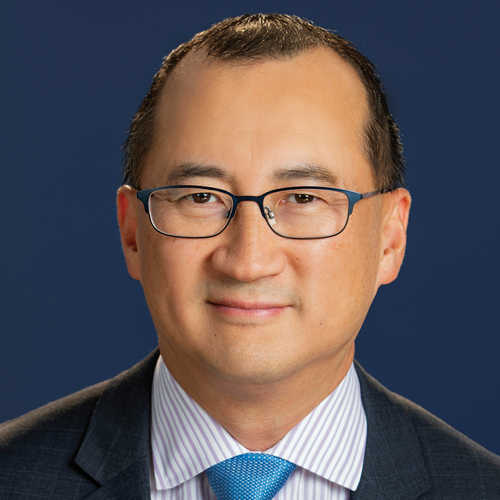 Ahn may still be relatively new to Univision, but he's dedicated to creating added value for clients through initiatives such as TUDNxtra, launching in September, which offers pay TV subscribers a package of exclusive soccer matches at no extra cost. A new partnership with Altice USA will bring twice-daily digital Spanish-language segments to Altice's hyper-local News 12 platforms. Ahn is especially proud of Univision's efforts on equality, noting the Human Rights Campaign gave the company a perfect score on its 2018 Corporate Equality Index for outspoken pro-equality stances, among other metrics. Additionally, Univision "has made tremendous strides in ensuring that our programming reflects our commitment to diversity," he says.
What does your company/organization do to ensure all employees feel included?
Univision fosters inclusion through its Employee Resource Groups, or ERGs for short, which give employees from different backgrounds a voice in the organization. These include the Women's Leadership Council; eMERGE, a group dedicated to empowering and engaging young professionals throughout the company; Orgullo|Pride, which aims to empower LGBTQ employees and allies; Heroes, which offers military veterans and their families internal and external networking opportunities and assists with the recruitment of military personnel; and the Administrative Professionals Development Committee, which offers career development and mentoring opportunities for executive assistants and administrative professionals at Univision.
Can you share a successful diversity program at your company or one you've observed at another company or organization?
As the leading Hispanic media company in the U.S., diversity is an endemic part of Univision's identity. The company's staff is roughly 75% Hispanic and the majority of the company's executive leadership, myself included, come from what would be considered diverse backgrounds. What Univision does a great job of is ensuring that all employees, regardless of their background, have the same opportunities to contribute and thrive in the workplace. The Human Rights Campaign, for example, gave Univision a perfect score on its 2018 Corporate Equality Index for the equal implementation of benefits and non-discrimination policies, outspoken pro-equality stances, well-balanced media coverage for the LGBTQ community, and ongoing participation in events and parades.
Which current television show/s best embrace diversity?
Univision has made tremendous strides in ensuring that our programming reflects our commitment to diversity. The results of this concerted effort can be seen in recent LGBTQ representation in several of our novelas. Most notably, we recently premiered "El Corazón Nunca Se Equivoca" ("The Heart is Never Wrong"), which centers around a gay couple making their way in Mexico City. This series sprung from Univision's long-standing dramedy franchise "Mi Marido Tiene Más Familia," which GLAAD honored for its portrayal of the couple.
Earlier this year, the popular supernatural drama "Amar a Muerte" also captivated audience with its romantic storyline surrounding a lesbian couple with incredible chemistry.