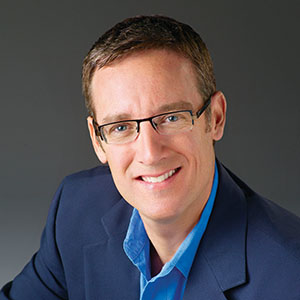 Years in Industry: 30
Education: BA English, Tulane University, New Orleans, LA
When it comes to Nat Geo's global content strategy, Bernstein and Daniels are two sides of a very valuable coin—churning out diverse and interesting programming that's always on-brand. Consider that fewer than three years after Bernstein formed the National Geographic Documentary Films banner, her and Daniels' support of Feras Fyyad's stirring Syria documentary "The Cave" helped the film garner an Oscar nomination only months after virus thriller "The Hot Zone" starring Julianna Margulies became one of Nat Geo's biggest scripted shows across the globe (and that was pre-pandemic for those wondering if these two have psychic powers). As series like "Hostile Planet" and "Life Below Zero" continue to make waves, a fresh new take on food adventurism took hold with "Gordon Ramsey: Uncharted," which became Nat Geo's top series of the summer, engaging 25 million viewers across platforms and accounting for nearly 75% of the network's programming views on Hulu. Go team!
The COVID-19 pandemic forever changed my perspective on:
Little things like time, what I value most, my relationship to family, work, community…. and the importance of cultivating connection.
How has the pandemic shaped the industry's future?
It is an accelerant. In an era of extraordinary levels of disruption it will drive even more innovation, change and fuel the move towards SVOD.
Number of subscriptions to streaming services:
Three and counting
Without sports on TV, I have…
Taken to watching reruns of the Capitals Stanley Cup run from 2018, and sampling more shows I've never heard of. AND have become an ace karaoke vacuum sweeper.
What about travel used to annoy you but that now you actually miss?
Travel! And bad WiFi forcing me to disconnect for a few hours.
When restaurants open back up, my first stop will be…
Sushi PLZ or a great tapas & sangria joint!
Last content I streamed:
"The Great" & "What We Do In The Shadows" double features on Hulu every night for the last week!
Is cable recession proof?
Nothing is recession proof, especially because there is so much choice and with everyone reassessing how they want to spend their time and money… the headwinds for cable are only going to get stronger.
Slack channel I spend most of my time on?
What's that? Two current favs #pets-of-nat-geo because the internet isn't big enough to contain cats on keyboards and #whatimwatching because I trust my colleagues more than algorithms when shopping for my next guilty pleasure.
My prediction for a new business or product that could emerge from the pandemic is…
Artisanal drive-ins, bubble seats and viral house cleaning services.