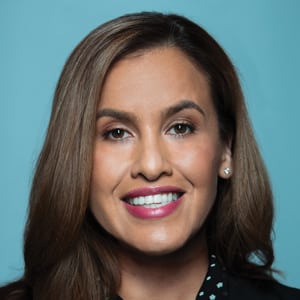 Paez leads the Hulu team responsible for external communications in support of the corporate brand, business strategy, products, technology, advertising sales and content acquisition. A job that gets busier as the company continues to extend its content and distribution empire. The best advice she can offer those hoping for a career in the industry? "Ask questions, seek mentors and voice your ideas."
What's a recent example of a step forward for diversity in the industry?
I think ReFrame is a great step forward because it focuses specifically on hiring within the industry. Fifty Hollywood leaders and influencers, together with Women In Film and Sundance Institute, joined forces to create a formal action plan to drive more inclusive hiring in Hollywood. The first initiatives under ReFrame included the launch of a Culture Change Toolkit to foster more balanced hiring, as well as the ReFrame stamp for movies and TV projects that have demonstrated attempts to inject inclusion in the hiring process. On a more personal note, I'm also very proud of a great step forward here at Hulu: half of the executives on Hulu's senior management team are women!
In what areas should the industry step up its efforts with regard to diversity and inclusion?
I'd like to see the diversity and inclusion discussion expand beyond gender and ethnicity to also contemplate things like age, ability and socioeconomic background a bit more. How can we as an industry do a better job hiring people over 50? Or engaging with communities where "working in the TV industry" isn't even seen as an option?
What's your best advice to someone just entering the video content/ distribution industry?
Learn as much as you possibly can about how the business works. Ask questions, seek mentors and voice your ideas. Even if your job is answering phones today, the more you understand about the industry beyond your day-to-day job, the more opportunities you will have to grow. And this goes without saying, but… watch a lot of TV/ video.