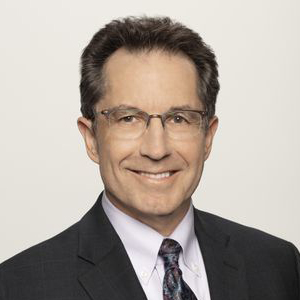 Years in Industry: Over 30 years
Education: Phi Beta Kappa, summa cum laude graduate of the University of California, Los Angeles
Do kids like the Energizer Bunny? We only ask because Gary Marsh has enjoyed such a long and successful career programming content for kids, teens and families—and he just keeps "going and going." What's more, his long stewardship of Disney Channel, as well as the Disney brand's larger themes embracing optimism, self-expression and imagination, continue to cement the company's leading position in the marketplace—amplified significantly in the era of Disney+. Whether it's the lasting cultural significance of "High School Musical" or his more recent efforts around streaming, Marsh's creative chops, market savvy and talent wrangling continues to make him one of the best in the business.
The COVID-19 pandemic forever changed my perspective on:
Remote working. It works!
Without sports on TV, I have…
Slept less during televised golf matches.
What about travel used to annoy you but that now you actually miss?
Absolutely nothing.
The future of broadband is…
In need of an upgrade to accommodate the work-from-home migration.
Last content I streamed:
​Inexplicably, I got sucked into watching Extraction. I know…
"Tiger King" is a thing because…​
The Hamilton movie was not yet available on Disney+.
Working from home has taught me… ​
That my daughter should never be home-schooled!
Last show binged not on your networks:
Mrs. America on FX on Hulu
What product could you not live without?
My Peloton
Worst job you ever had?
Folding cough medicine boxes on an assembly line.