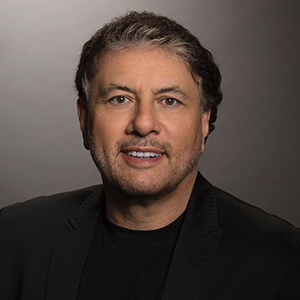 Years in Industry: 35
Education: BA in Theatre, MBA in Arts Management, Binghamton University
With David Nevins' recent ascension to Chief Creative Officer at CBS, he has entrusted much of the net's creative destiny to Levine and Winograde, who nurture innovative storytelling under Nevins' watchful eye as Showtime CEO. It's been a wonderful collaboration from critically acclaimed series like "On Becoming a God in Central Florida" and "Billions" to a highly anticipated reboot of "The L Word" to new Kevin Bacon vehicle "City on a Hill" creating buzz and excitement. And let's not forget about the net's first-ever late night show "Desus & Mero," which has boldly moved to Sunday night to take on HBO's John Oliver powerhouse "Last Week Tonight." And have you seen "The Loudest Voice" with Russell Crowe? It's time for everyone to take notice, as this creative power couple makes big plans for 2021 and beyond.
The COVID-19 pandemic forever changed my perspective on:
Leadership. Be it federal, state, community or corporate, this pandemic has shown how vital good, honest, sensitive and strong leadership is to our well-being.
How has the pandemic shaped the industry's future?
It has reinforced television viewing as a national pastime and wildly accelerated subscriptions to streaming services, including Showtime.
What about travel used to annoy you but that now you actually miss?
Those miserable lines at the airport! I now long for the day when we can be safely smushed together, shoulder to shoulder, with our fellow human brethren!
If I launched my own personal streaming service, it would be called….
"Max-Max" (my wife's name is Max!)
What product could you not live without?
My memory-foam slippers… I may never wear shoes again!
Worst job you ever had?
Page turner at a piano recital. The only possible impact I could have was to screw up the performance if I mistimed a page turn!