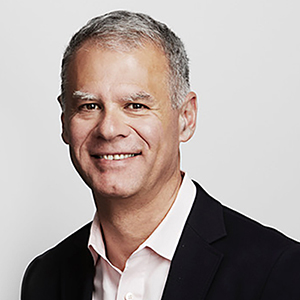 Years in Industry: 30
Education: B.S., Electrical Engineering
Each of these cable partners have proven their worth time and time again. MOBITV has helped many in the US make the switch to IP-based video, and now Routt has his eyes set on international growth. Smart home services provider Plume has struck new deals with Charter and Liberty Global for its OpenSync platform for WiFi management. And after attracting the attention of the folks over at Xperi, TiVo announced it would be merging with the tech firm. Shull moved from CEO of TiVO to strategic adviser when the deal closed last month.
The COVID-19 pandemic forever changed my perspective on:
Whether the dominating influence on truly global matters is by the people of the free world, or not.
What about travel used to annoy you but that now you actually miss?
As it relates to business travel – practically everything, and nothing.
The future of broadband is…
Not broadband. The modern consumer wants "bespoke experiences" in the home vs. "feeds and speeds" to the home.
If I launched my own personal streaming service, it would be called…
"GNN" – the Good News Network. We are constantly bombarded with attention grabbing bad and negative headlines. I think the good and positive news around us deserves much greater airtime.
Working from home has taught me…
1. While I am not convinced that my productivity has increased, my focus has definitely sharpened.
2. Consistent, full night's sleep in one time zone is priceless.