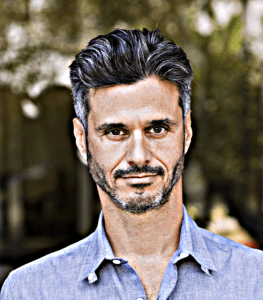 Years in Cable: 12
Education: College Drop Out but not like Kanye
One Word that Best Describes Me: Crunchy
NBCU is wisely banking on proven executives to power its future growth, and Conde and Shapiro are two shining examples. Former Univision chief Conde continues to elevate the Telemundo brand across markets and platforms. Under his leadership, 2015 was a year of tremendous growth for Telemundo, including the network's Monday- Friday primetime ratings hitting their highest in its history among total viewers and A18-49, and NBC Deportes became the home of the largest global sports event in the world, The Fifa World Cup. He also recently worked with the NBCU-Comcast leadership to set plans to build a new global headquarters in Miami. Shapiro, meanwhile, spearheaded the launch of streaming comedy channel Seeso, targeting comedy super fans and including live-streamed stand-up every month.
Last show I watched not on my network(s): "Billions"
Favorite charity event I work with: The Ghetto Film School
"Star Trek" celebrates its 50th Anniversary this year. So if Mr. Spock's motto is "Live Long and Prosper," mine is… It's hard to stand out if you spend all your time fitting in.
If this election year was a reality TV series, it would be called… "The Unreal World"
New favorite binge: "Jessica Jones"
Hoverboard, driverless car or drone: Sneakers
My typical breakfast is: Twitter
My Starbucks order: Hate Starbucks. Tastes like anger.